See what our happy patients say about us!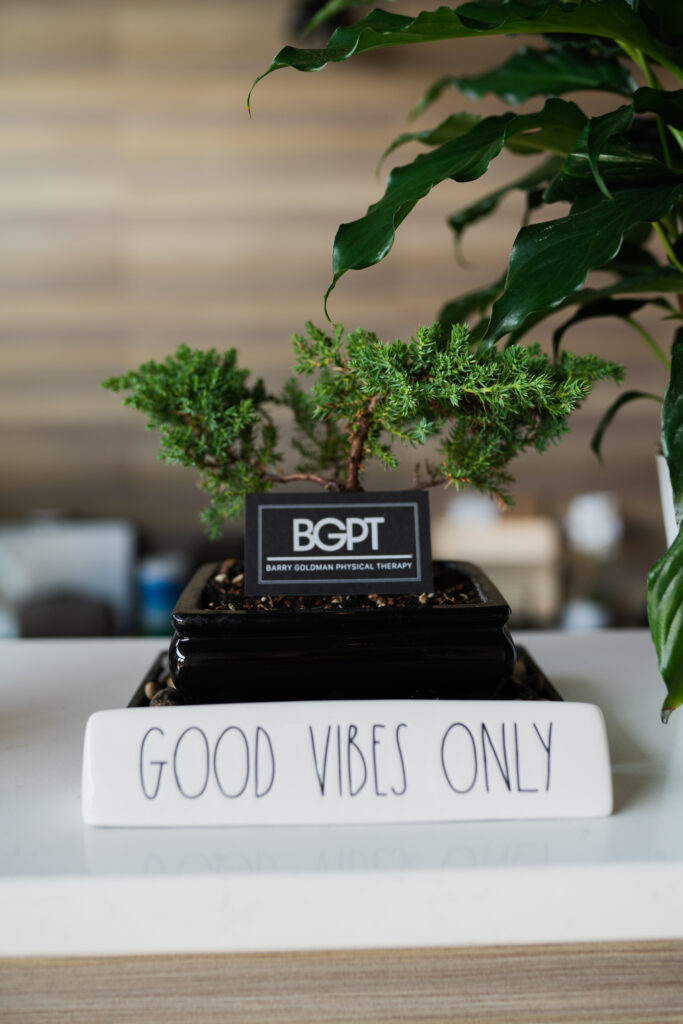 Providing patients with quality treatment and compassionate care!
CUSTOMIZED TREATMENTS—REAL RESULTS!
You will experience a positive healing experience from the moment walk through the door at our physical therapy office. Our front office staff is always present to greet you with a smile and get you prepared to start your physical therapy treatments with our lead physical therapist, Barry Goldman, MSPT. Surrounding our patients with a positive mental and physical healing environment is our secret to helping patients succeed on their journey to rehabilitation.
Proud to be one of the top Physical Therapy Offices on Staten Island
At BGPT, we work hard to ensure that all our patients receive the quality care that they need when it comes to their physical therapy treatments. This is why we take such pride in offering compassionate, thorough and personalized care for all our patients. We are with you every step of the way as you tackle your rehabilitation goals. Seeing our patients recover from injuries, alleviate their chronic pain, regain their strength, and improve their mobility are just some of the many reasons we love what we do.
14 reviews on
Barry is a caring dedicated professional who puts all of his talent and energy into creating good health for his patients. This is the guy you want.
Brianna Lindell
2023-05-03
Barry and his amazing team were incredible. I went in with so much discomfort, I couldn't sleep through the night. After a few sessions I was no longer feeling any pain and sleeping great. He even gave me tips for a few non related issues I had. Barry and his team were not only great at their job.. They also add that personal component which makes you feel at home while you are there.
Christopher Clinton
2023-02-28
BGPT Was highly recommended to me through family and friends. The facility is clean, up to date, and the whole staff makes you feel at home. I came to Barry after my motorcycle accident with a broken neck, broken back, broken shoulder, which have all been fused, and broken ribs. With Barry's amazing treatment in just over 2 months I was able to get as close to 100% mobility in my shoulder and neck (impressing my surgeons with the progress), my back pain and rib pain have also gone down drastically with his deep tissue massaging and stretching. A++ physical therapist, A++ staff and facility!!
Barry and his entire staff are very professional and courteous. Super clean facilities. Barry has hands of Gold..... I highly recommend this awesome facility.
The staff is Knowledgeable and friendly, they make you feel taken care of and explain what their doing. Barry, Sara, Joe and the techs are great! The office is clean and updated with state of the art equipment and I look for forward to going.
Joseph Cannizzo III
2023-01-27
Barry and Joe are fantastic at what they do. The facility is always immaculately clean and the staff and customers super friendly. I highly recommend them.
Flexible scheduling for your physical therapy treatments!
BGPT is a physical therapy office that offers flexible scheduling. We know how busy life can be, that is why we offer extended hours Monday through Thursday so we can be available for all of our patients needs.